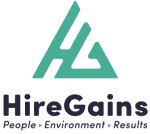 MIAMI, FL, Oct 18, 2023 – (ACN Newswire via SeaPRwire.com) – HireGains (www.hiregains.com), a data analytics technology platform, enables companies for talent mobility and acquisition purposes to understand the unique aspects of their work environment and culture. By understanding those unique aspects, corporate enterprises and talent providers can match the right individuals with the right environment and team. We believe that when individuals are aligned with their surroundings and feel they belong, their performance reaches new levels and their work takes on greater meaning and purpose
Tessa James, CEO, states, "We are very excited by our clients' understanding and appreciation of what HireGains can do for them. We strongly feel that when individuals are empowered to excel within their teams, driven by a shared vision, work takes on a new sense of purpose. Getting skills and experience correct when building internal teams or bringing in talent externally is relatively straightforward. But being able to put data and science around individuals' fit to the team values and culture has not been possible, until now. We've cracked that code."
Karen Brown, DEI Consultant, Operations Leader, Author and Advisory Board Member for HireGains further shares, "Cultivating a dynamic workforce goes beyond skills and work experience; it's about creating a blend of the most diverse talents needed that resonate with the core values of your team and the wider work environment. By understanding how individuals can genuinely connect and contribute in a team, we're building thriving communities, where diversity, equity, and inclusion breed innovation, productivity, and profitability. I'm excited for the journey ahead and hope to see companies embrace this forward-thinking approach to talent strategy".
About HireGains:
HireGains is a Corporate Enterprise and Talent provider-focused firm that leverages two decades of data-driven insights used to assemble exceptional sporting teams and successfully adapts those insights to the corporate landscape. With a focus on purpose-driven work environments, HireGains fosters peak performance and shared vision, enabling individuals to work with purpose and drive success.
People. Environment. Results.
Contact Information
Randy Gulian, Executive Chairman, randy@hiregains.com +13055000688
Tessa James, Chief Executive Officer, tess@hiregains.com +442080680345
Related Video
https://www.youtube.com/watch?v=W2ZjJKJD3Es
Copyright 2023 ACN Newswire via SeaPRwire.com.